Ngine Testing Experience
NTX - Ngine Testing Experience simplifies the test automation process in an intuitive, fast, and versatile way, which means that you can optimize the time-to-market for a solution while reducing costs in your overall development cycle. The tool doesn´t require technical people to implement automation batteries as well as it easily adapts to the specific needs of each market sector.
Benefits of obtaining this tool:
---
Automation
Any team can create and manage automatic tests on different technologies
Time-to-market optimization
NTX decreases testing time while increasing testing coverage, reducing costs and the overall development cycle of your solutions.
Tests can be performed by non-technical people
NTX simplifies the test automation process. It's an intuitive, fast and versatile solution.
Integrability
NTX guarantees integrability with test management and defect management tools, working in all operating systems.
UI
NTX is focused on User Interface and Process automation.
Implementation in Different Environments
NTX allows you to run tests in different environments (DEV, TST, PPRD, PRD).
Automation Types Supported
---
NTX supports mobile automation (iOS and Android), Web automation (Internet Explorer, Safari, Firefox and Chrome), REST, SOAP, SAP automation and can automate all the other technologies (such as Windows applications, mainframe, db2, Siebel, and so on) with image recognition automation.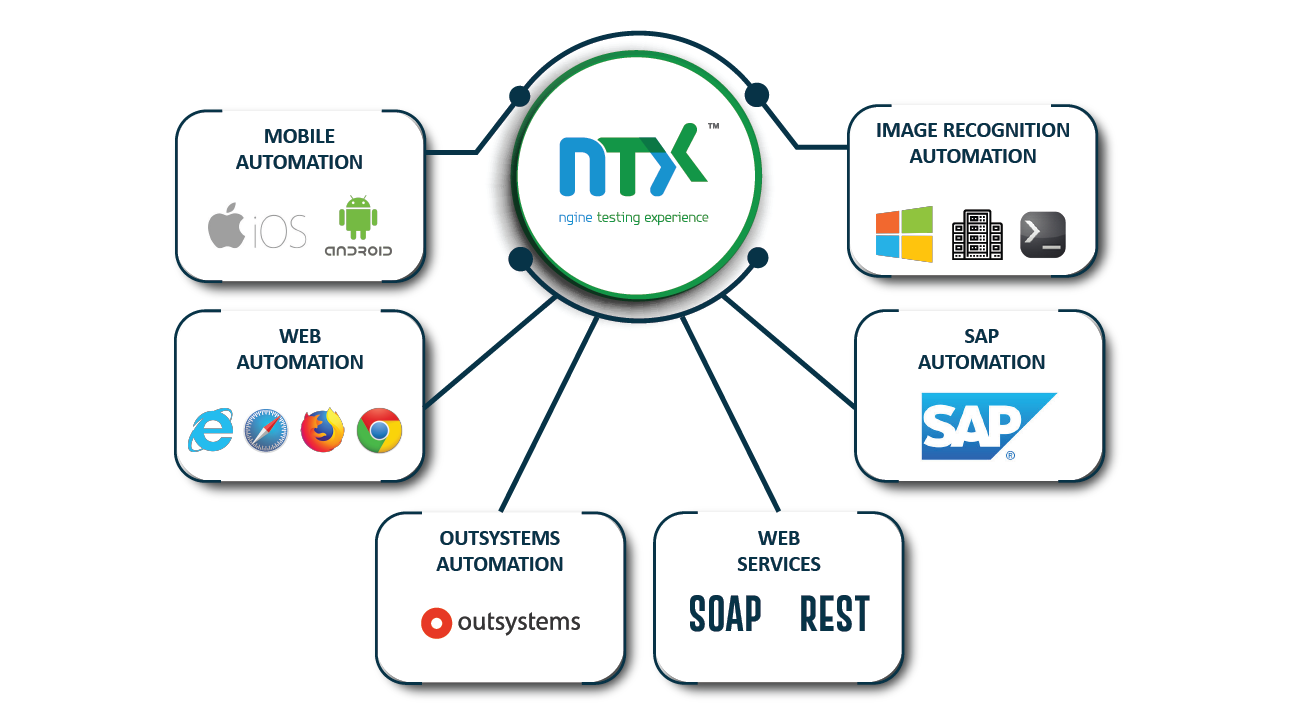 NTX Test Management Integrations
---
NTX is fully integrated with several test management tools (Xray, Zephyr, Azure DevOps and Microfocus ALM). The automated tests are created in NTX and automatically saved in these test management tools, as well as all test results.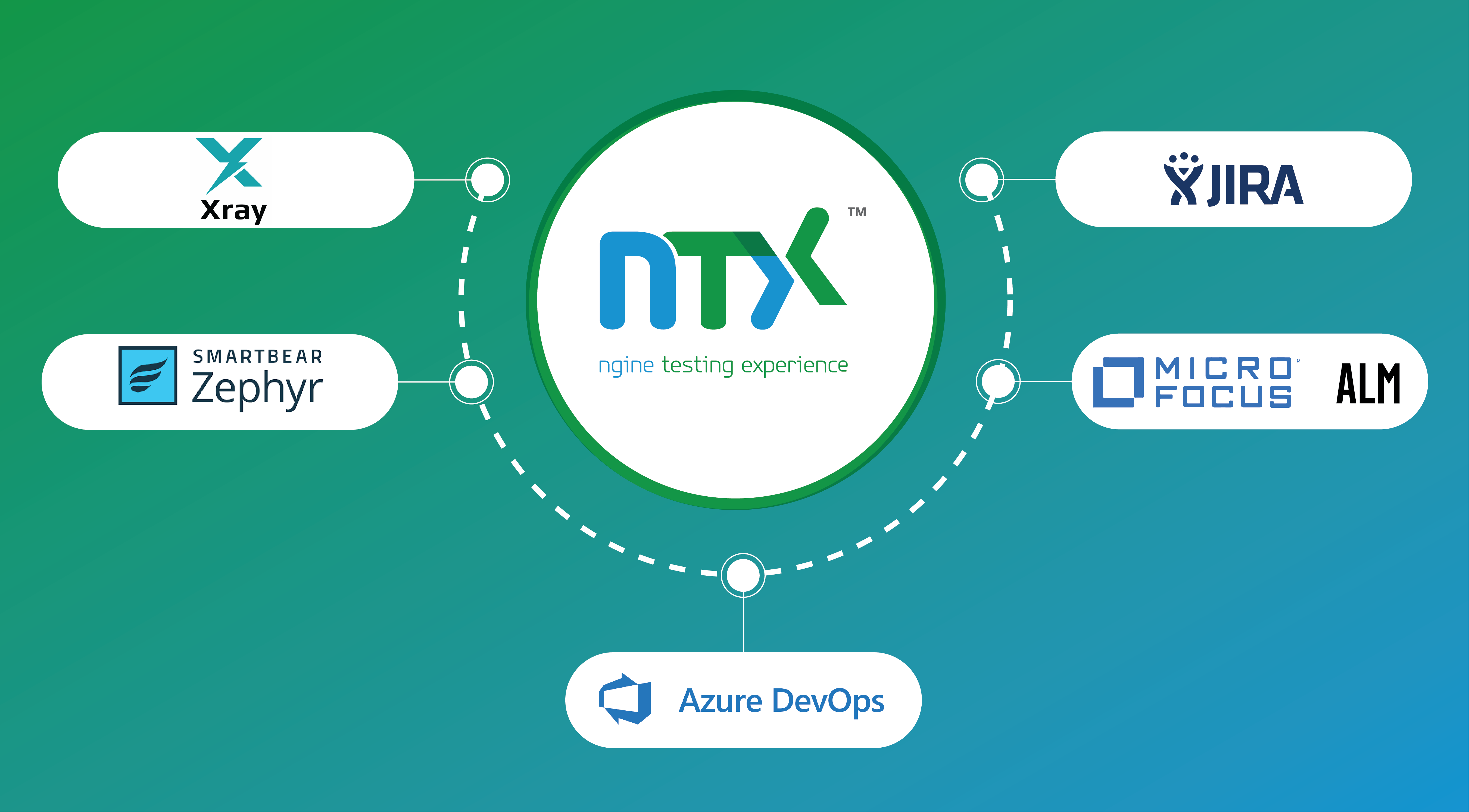 NTX Other Integrations
---
NTX can execute mobile tests in real mobile devices locally or in the ones available in SauceLabs. In NTX is possible to create a service where the user has the possibility to choose the tests to execute. This service can be invoked by CI/CD tools like Jenkins, and used in a CI/CD pipeline. It's possible, via NTX, the specification and execution of API Testing in REST and SOAP services.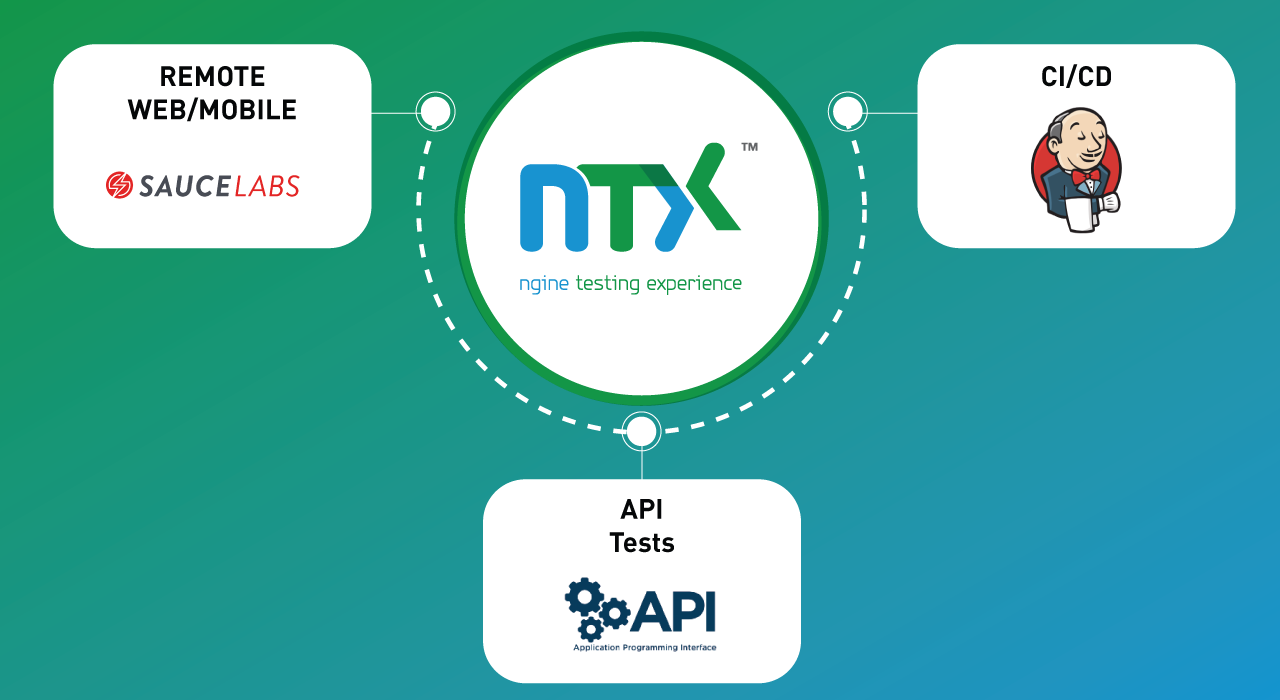 Test automation in OutSystems applications
---
When you create an application on the OutSystems platform, objects that are created (text boxes, buttons, comboboxes, etc.) can have dynamic identifiers if the Developer doesn't provide a unique property for those objects. This algorithm, specific to Outsystems, verifies that the application is developed in OutSystems, and in this case NTX will obtain the objects by following the rules of the algorithm, allowing their reuse, while drastically reducing the maintenance time of test automation scripts.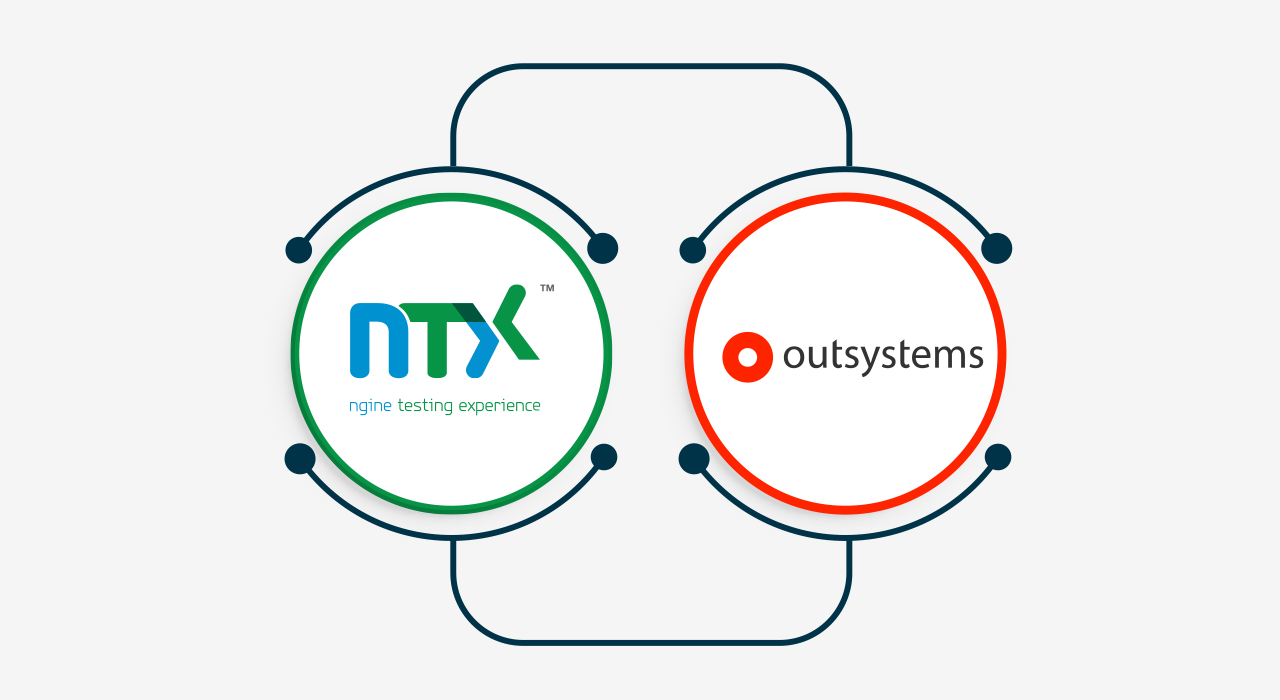 Results
---
We ensure the competitiveness of organizations through an intuitive, fast and versatile solution.