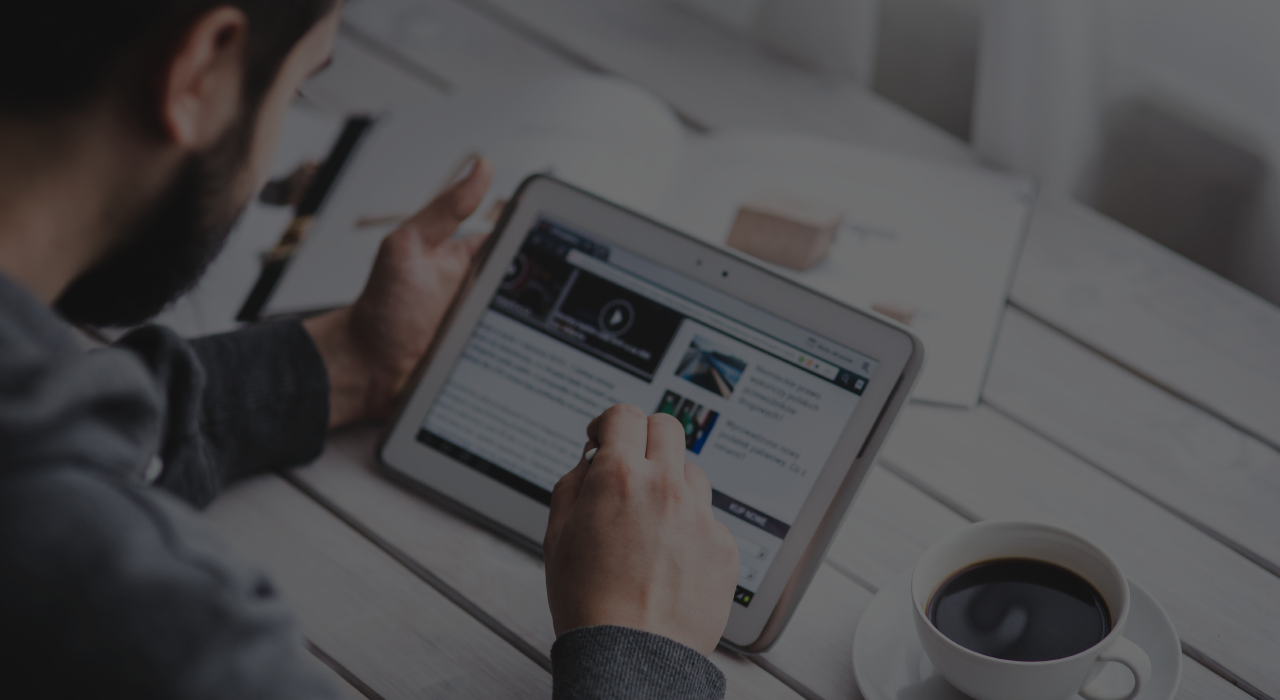 Lisbon Data & AI Forum is back on October 24th for its greatest edition ever. We gathered a panel of illustrious people in an interview to give you their perspectives on the event and its growth from its origin in 2017 to the present edition. Find out the vision of our CTO, Nelson Pereira, Data Analytics & AI Director, Luís Gonçalves and US Managing Director & GM, Ricardo Rocha.
Biggest Edition Ever: Ricardo Rocha, US Managing Director & GM
Since its genesis in 2017, the Lisbon Data & AI Forum has undergone significant evolution. Can you highlight key milestones from its history, starting from its origin to becoming a reference event in the world of data?
RR: Certainly! The journey of the Lisbon Data & AI Forum has been remarkable, stemming from the shared vision of Noesis and Qlik in 2017. Together, we aimed to establish a premier event focused on data and intelligence topics. Initially christened as the "Lisbon BI Forum," we collaborated closely with Qlik, our strategic partner in this domain.
In 2019, we achieved a pivotal milestone when we rebranded the event as the "Lisbon Data & AI Forum." This transformation aimed to reflect the rapid advancements in data, analytics, and Artificial Intelligence. Our vision evolved beyond just Business Intelligence, leading us to foster a comprehensive discussion. We introduced captivating topics such as security, process mining, industry 5.0, predictive analytics, and machine learning, among others, capturing cutting-edge developments in the industry.
In response to the global situation in 2020 and 2021, we successfully migrated the Lisbon Data & AI Forum to a virtual format. Leveraging the power of streaming from a television studio, we extended the forum's reach to hundreds of viewers worldwide, ensuring continuity and accessibility during challenging times.
Maintaining relevance and engagement is crucial for any event. How does Noesis ensure the Lisbon Data & AI Forum remains increasingly relevant and captivating for its audience? What strategies are adopted to attract and provide added value to participants?
RR: The vision behind the Lisbon Data & AI Forum has remained consistent throughout—to be a premier reference event in Portugal on data-related topics. This forum is more than just a platform for information sharing; it is a dynamic space for engaging in discussions and sharing transformative experiences.
To achieve this, we are committed to delivering relevant and focused content that addresses real business challenges. We emphasize how technology and advancements in data have contributed to the transformation of organizations' operations. Over time, we have shifted our focus from mere tools and platforms to exploring visionary trends and strategies.
To ensure the content's relevance, we carefully curate renowned speakers in the industry. Our event format increasingly incorporates "roundtables," providing a platform for diverse market players and heads of major companies in Portugal to share their insights, challenges, and future plans.
The upcoming edition of the Lisbon Data & AI Forum sounds promising. How is this year's edition being prepared, and what can the participants expect? Who is the target audience, and what aspects are being considered to deliver an impactful experience?
RR: This year's edition is set to be the most substantial yet, with an overwhelming response in registrations, surpassing all previous records. The Lisbon Data & AI Forum continues to cement its position as a prominent event in Portugal's event calendar.
Our primary goal is to exceed expectations and provide a relevant and enriching experience. Participants can anticipate engaging in discussions on the hottest data-related topics in the world today. Conversations surrounding GPT Chat and generative AI will dominate, shedding light on companies' perspectives, concerns, and future initiatives in this field.
The event brings together prominent IT and Data managers from leading companies in the Portuguese market, making it an ideal platform for networking and knowledge exchange. By fostering knowledge sharing, exploring visionary trends, and promoting strategic thinking, we aim to create a transformative impact for all attendees.
This Year's Trends: Luís Gonçalves, Data Analytics & AI Director
What are the main trends you observe in the field of data analytics and artificial intelligence? How are these trends impacting organizations and driving innovation?
LG: The main trend right now is definitely the topic of Generative AI and everything that gravitates around it. The democratization of AI, bringing AI closer to the business and the users is one of the topics we are facing the most with our customers and partners. This democratization is allowing the use of advanced analytics, whether via ML or AI, to go from being a nice to have to a must have in organizations.
Freeing up time in organizations to focus on the business and less on the IT component makes innovation simpler, faster and above all more "measurable" by top management, because we now have AI as a complement to business as usual. Making decisions based on data and supported by business knowledge also makes innovation faster, because they increase the number of questions whose answer is given based on results obtained by combining, again, these two factors, data and business.
In your opinion, what is the relevance of the event for professionals working in this area? What are the benefits of participating in an event like the Lisbon Data & AI Forum?
LG: Two vectors. Sharing and knowledge of other realities, of other business sectors where Data & AI are applied, thus creating new synergies between Noesis and our customers and partners and, on the other hand, seeing where we are and where we are going in the world of data. We intend our event to explain and uncomplicate any topic related to Data & AI.
Our main goal with the event is above all to share experiences, lessons learned, points of improvement and next steps in the world of data. It is an event made for our customers and partners to have contact with our reality, with our projects and with our teams. In this way we try to increase their curiosity about what we do, how we do it, where and in what timings we do it.
In short, Lisbon Data & AI is above all a moment of sharing experiences between customers, partners and Noesis.
What are, for you, the most relevant topics that will be discussed in this year's edition? And to what extent is Noesis betting specifically on them?
LG: This year our focus will be on four major themes. Data Architecture, Analytics, Process Mining and AI. Our idea is to explain to those who give us the privilege of being present, to debate these four major blocks, sharing use cases, references and methodologies, in a relaxed way, simplifying the complexity and eliminating some myths about the projects that involve the world of data.
This year we will have a format that we think is quite interesting. We will not isolate topics, but combine them, so that participants have a global view of Noesis and the Data & AI area. A data project can become a project where process mining is a next phase. Or an AI project may need a startup focused on business analytics. In summary we will show the complementarity we have as an organization.
As an organization we bet on the themes mentioned above by supporting ourselves in our internal teams, in our partnerships and in the knowledge obtained in the projects we carry out with our clients. We are increasing the team annually, investing in training and constant certification of our team, thus ensuring that we are prepared for the constant challenges that the market throws at us. Interesting projects, experiences in various geographies, maintaining and strengthening the ties we have with our partners are our big bets.
Noesis' Future Vision: Nelson Pereira, CTO
What is the significance of the Lisbon Data & AI Forum for Noesis? How does the organization of this specific event contribute to the company's strategic objectives?
NP: The Lisbon Data & AI Forum has been Noesis' flagship event for many years, attracting the largest data community in Portugal. The primary goal of this event is to unite professionals in the data field and create a space for meaningful interactions. By organizing and hosting the forum, Noesis aims to foster a closer-knit data community in Portugal, which was lacking before. The company is grateful for the overwhelming support and participation from the community.
Apart from internal benefits, how does the event strengthen ties and provide additional value to customers?
NP: The event's community-driven nature encourages attendees to engage in relaxed and open conversations, leading to stronger connections between people. This communal atmosphere is highly beneficial for the national data landscape, as major companies from Portugal and even some from Spain participate. This platform allows organizations to learn from each other's experiences and best practices, helping them adopt cutting-edge technologies and processes. It facilitates the exchange of knowledge and expertise, benefiting customers seeking to accelerate their technological adoption.
What is Noesis' vision for the future of Data Analytics & AI? How is the company positioning itself to stand out and lead the market about emerging trends and increasingly complex customer demands?
NP: Noesis has strategically focused on the Data Analytics & AI domain, assisting clients in various aspects to evolve their businesses. The company emphasizes guiding customers through the implementation of effective data policies to drive improvements and achieve their goals. By helping clients design and leverage their data resources, Noesis has become a valuable asset in the markets they operate in. Over the years, the company has expanded its expertise, progressing from analytical visualization to process optimization, incorporating advanced Business Process Mining techniques. Moreover, Noesis recognizes the significance of AI and has been actively integrating AI tools, such as openAI, to harness the power of creative thinking and humanized correlations in analyzing vast data sets for the benefit of clients and their relationships with their customers.
The event is set to take place on CCB - Centro Cultural de Belém on October 24th.
For registration and more information, visit here.